Wetpour rubber (EPDM or TPV)
Rubber tiles
Rubber mulch
Artificial turf
Natural loose fill surfaces (sand, woodchips)
Wetpour rubber (EPDM or TPV)
The wetpour rubber surface consists of an underlayer of black SBR rubber chips and an upper layer of EPDM or TPV colorful rubber granules. The cover is durable, flexible and water permeable. SBR rubber granules are 100% recycled material, making this solution environmentally friendly.
Advantages of wetpour rubber surface –
Unlimited color and design options
Possibility to embed drawings in the surface
Can be installed on angled surfaces, hills
Soft and shock absorbing
Easy to clean, provides a hygienic environment
Preparation of the base for the rubber surface – the rubber surface is poured on a solid, compacted gravel base, the base must be water-draining.
In order to be able to apply the rubber floor, the weather must be dry and warm (average daily temperature not lower than 8 degrees), the surface must not be wet.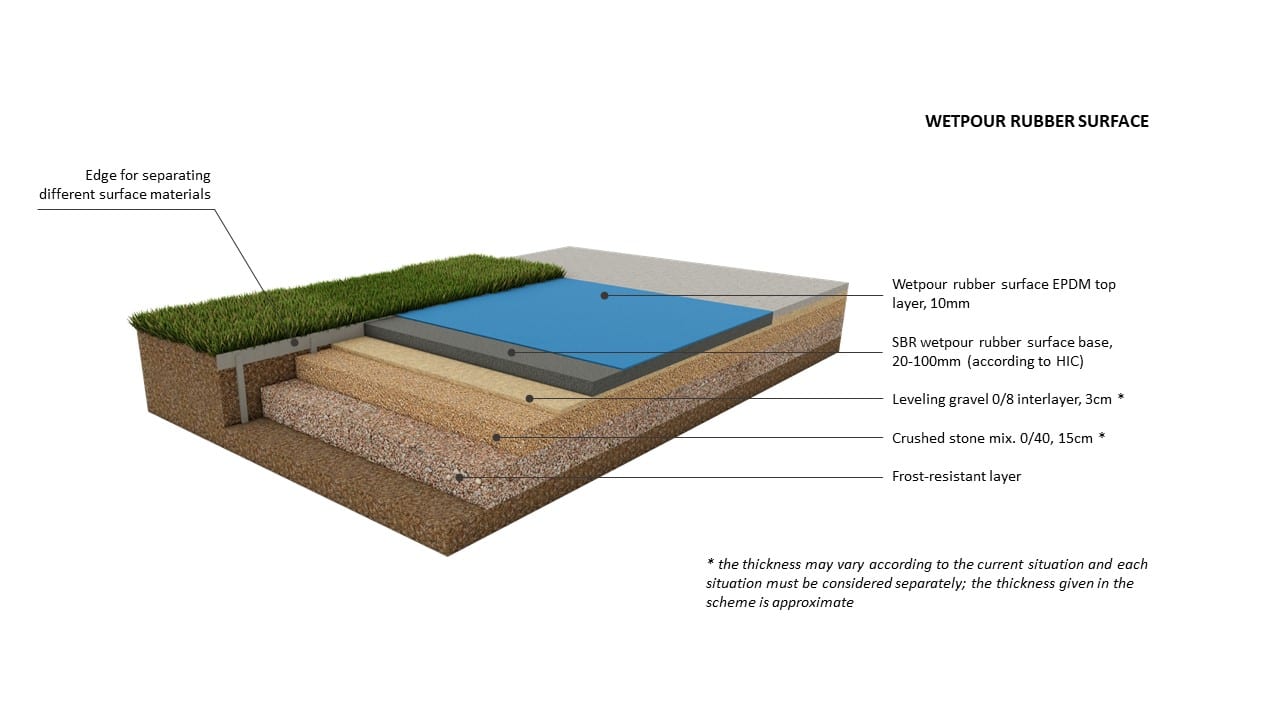 Rubber tiles
Rubber mulch
Artificial turf
Natural loose fill surfaces (sand, woodchips)